[time s up lol]
no. fliipn. way.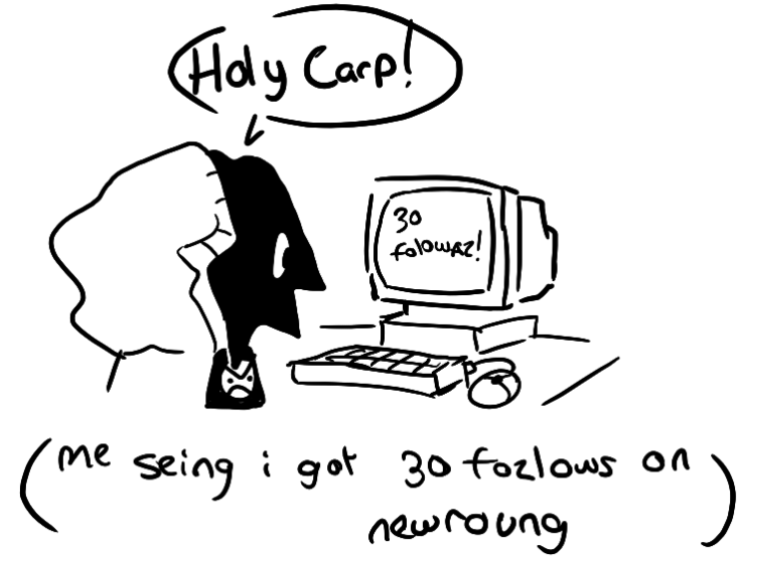 i cann ot belive it,,, i GO TT 30 fans on NEWOGRUNF!!!! this is totally bonkerss,,, so i need to do something for yuo guys to pay back..
im gonna give away free draiwng!!!!!!!
so here how it goes.,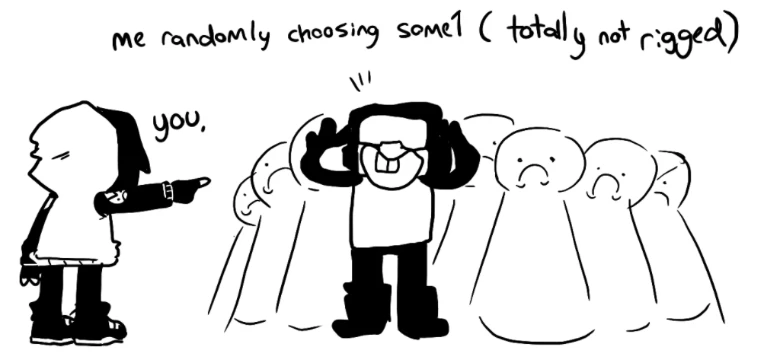 first i chose some one,, totally not cherry pick e i swear.,, if you unfollow then ure crry baby
seconggdd..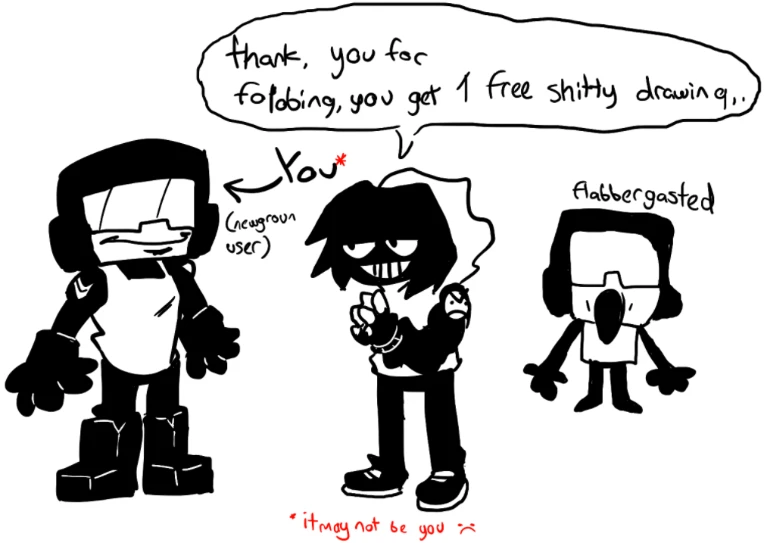 youu request the drawing and i draw it,,,, dont expect it to be a fuck ign masterpiece tho,, im bad at draw
finally,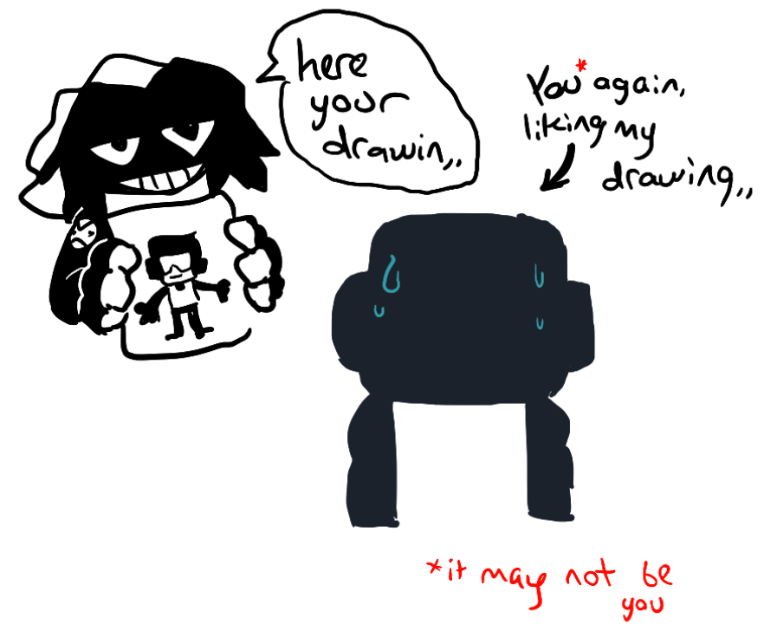 i send you your draw ing ,, (or i can just post it on newground, whiceve r you would like)
so uhh,,,.... if you want to joing this give away to get a crappy drawing,,, then all you have to do is comme nt on this post!!!! (you have to follow me)
thank you for allow ing me to waste your t,ime.
ily all,,
bye